High-Quality Restorative Dentistry Treatments in Apache Junction, AZ
Improve the function, look, and health of your teeth and gums with restorative dentistry in Apache Junction, AZ from the experts at Apache Dental Center. Our knowledgeable and experienced team of dental professionals provides high-quality restorative dentistry for adults and children throughout the local community. If you have missing teeth, it can inhibit your ability to speak, eat, chew, and digest your food, causing a decline in your overall mental and physical health. We provide a wide range of treatment options to ensure you get the right procedure to improve your life. We've become the local leader families trust by utilizing innovative tools and techniques in our comfortable dental office.
Restore Form and Function to Your Mouth
Broken, chipped, or missing teeth not only detract from your smile's beauty but can also lead to some medical issues. At Apache Dental Center, our dentists will help ensure your teeth are healthy and functioning properly with our wide range of restorative dental treatments. We have years of experience reshaping and rebuilding teeth in our patients. Learn more about our numerous restorative dental treatments, and begin your journey today.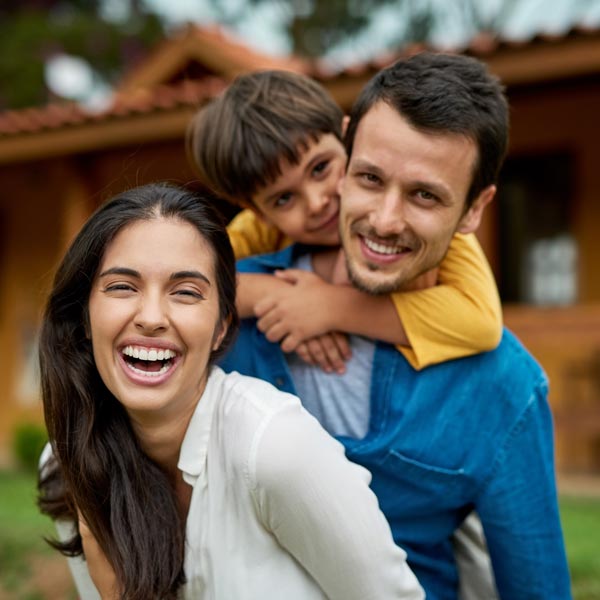 Is Restorative Dentistry Right for Me?
Our restorative dental treatments can drastically improve your confidence and lifestyle. So, it's essential that our patients understand the importance of when our treatments are right for them. Restorative dentistry is not just for seniors. Adults and even teenagers can benefit from restorative dental treatments as well. Discover if our restorative dental treatments are right for you.
Decayed Teeth – When decayed teeth loosen and fall out, we can replace them to help maintain the form and function of your mouth.
Hypodontia – Hypodontia is a condition in which a child is born without some of their permanent teeth. Once the rest of their adult teeth grow in, they may be left with a tooth gap where the missing tooth should have been.
Injury – If an injury has led to one or more of your teeth becoming dislodged, our restorative dental treatments can be used to replace the missing teeth.