High-Quality Crowns and Bridges in Apache Junction, AZ
Patients throughout Apache Junction, AZ and the surrounding communities choose Apache Dental Center for high-quality dental crown and bridge procedures. Our goal is to help improve your overall oral health by providing customized treatment plans and procedures for outstanding results. Crowns and bridges help to enhance the look, form, and function of your mouth. Missing teeth can lead to numerous problems, including hindering your ability to speak and eat. Our customized solutions will ensure your smile not only looks great, but you'll have full usage of your mouth.
Dental bridges are dental prosthetics customized to replace missing teeth. Our dentists will discover if a dental bridge is right for you during your consultation. Bridges provide numerous benefits, including restoring your fascial structure and reducing the risk of gum disease. Your bridge will be customized to fit comfortably while matching the color and texture of your existing teeth. Our dentists follow a thorough placement process to ensure a long-lasting result. It begins by shaping the neighboring teeth. They will act as anchors for the bridge. Next, we will secure the bridge to the existing teeth. Once your dental bridge has been set, you can care for it like your regular teeth.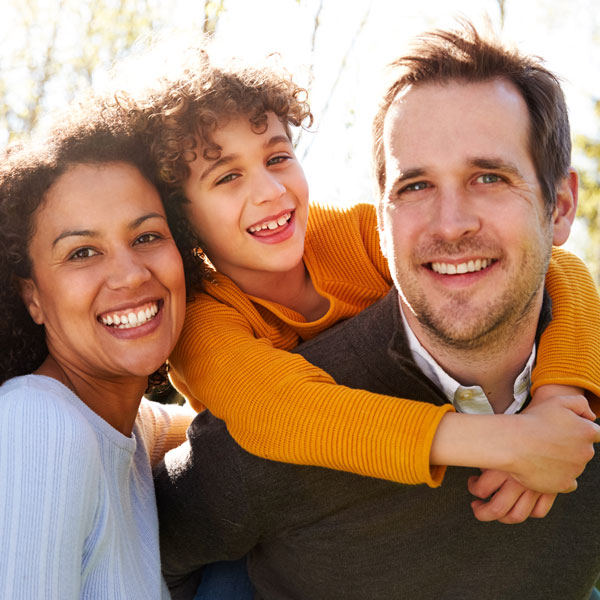 Dental crowns are a way to repair and restore broken or chipped teeth. We begin by creating a mold of the tooth. Making a mold allows for a comfortable result. Then, our dentists will begin shaping the affected tooth to receive the crown. During your final appointment, we'll ensure that the crown is comfortable before permanently securing it. All our crowns are manufactured utilizing high-quality materials for long-lasting and natural-looking results. Some of the most common reasons we may recommend a dental crown include:
Protect a Weak Tooth
Restore a Worn-Down Tooth
To Hold a Bridge In Place
Cosmetic Changes to Your Tooth
Replace Misshapen Teeth
To Hold Together a Broken Tooth