Transformative Cosmetic Dentistry in Apache Junction, AZ
If you don't love your smile, the dental professionals at Apache Dental Center provide transformative cosmetic dental treatments in Apache Junction, AZ. Your smile is a defining feature of what makes you unique. Our team is dedicated to ensuring you have a bright, beautiful, and healthy smile that gives you the confidence you need. We use the latest proven dental techniques to brighten your teeth and improve their overall form. Every cosmetic dental treatment plan is uniquely designed to provide you with the best results. Learn more about our cosmetic dental treatment options. We can help you choose the right treatments for you.
Choose the Right Cosmetic Dental Treatments for Yourself
The process of revitalizing and improving your smile with our cosmetic dental makeovers is simple and effective. During your consultation, you can speak with our dentists about what you'd like to improve about your teeth. Some of the most common reasons our patients seek cosmetic dental treatments include discoloration, tooth shape, missing teeth, and cracked or broken teeth. Our team will work with you to create a customized cosmetic dental treatment plan to address those issues. We've helped many patients improve their confidence with our comprehensive options. Learn more about the types of cosmetic dental treatments we provide.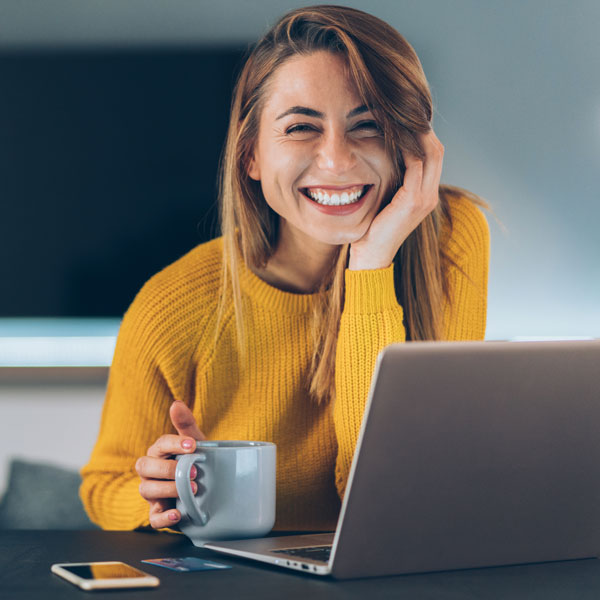 Discover the Benefits of Cosmetic Dentistry
There are many benefits to choosing cosmetic dentistry beyond simply enhancing your smile. Our knowledgeable and experienced dental professionals at Apache Dental Center will be there to answer any questions about your treatment options throughout the entire process. Learn more about the benefits of our cosmetic dental treatments:
Boosts Confidence – If you're unhappy with how your teeth or smile looks, you may be self-conscious about meeting new people, smiling, and laughing. By improving the look of your teeth, you'll have the confidence you need to be present in the moment without fear.
Improves Your Bite – Crooked or misaligned teeth can increase the rate of tooth decay, inhibit your ability to breathe, and cause problems when chewing. We can straighten teeth to alleviate or correct these issues with clear aligners.
Better Oral Health – When your teeth are properly aligned, brushing and flossing is easier and more effective because there are few hard-to-reach spaces. Cosmetic dentistry will help improve your overall oral health.